It isn't all about the numbers. But then again, we are a bank.
The foundation of our strength.
The true success of Park Bank lies in the strength of the customer relationships we have built over the years. As our customers grow so too does Park Bank, expanding our team's capability to serve changing market needs and expectations. This domino effect is powerful for our customers, employees and community.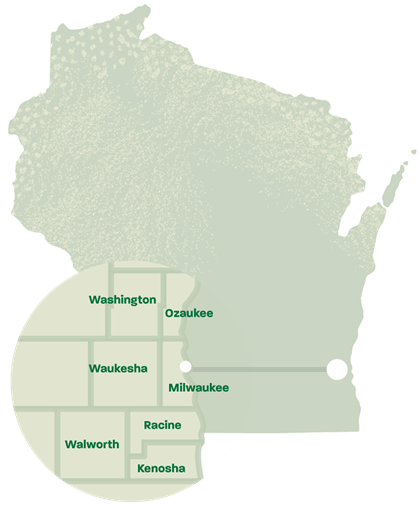 Serving Southeastern Wisconsin
We know Milwaukee. It's been our home for over 100 years. And we've played an important role in making it what it is today, helping to finance noteworthy projects and shape the city's skyline. Today our focus and experience spans southeastern Wisconsin. Our hyper focus on companies in this region results in unparalleled connections and market knowledge, making us the go-to bank for anyone who's serious about leaving their own mark here.
A Premier Institution
Park Bank is focused on being the best bank for growing businesses. Simply said, we mean what we say and we do what we promise. As a privately-held bank, we're free to pursue success for our customers and for our shareholders with patience, investing in relationships and growth over time, not quarter to quarter. This has led to consistent growth and success for our customers and for our own balance sheet.
Tier 1 leverage capital

Total assets

Lending Limit
"Our strength in earnings, capital and asset quality is a direct result of our strong customer partnerships and out commitment to local growing businesses."
See our latest financial results and annual report.
View our annual report