Commercial Real Estate & Development
We think big.
When you're growing your property portfolio, closing the deal is essential to your success. But excessive paperwork and bureaucracy can get in the way of a smooth transaction, holding up the entire process and stalling your projects. We help you close the deal.
Specializing in real estate financing and development for:
Real estate developers (residential and commercial)
Real estate owners
Real estate investors
Commercial property management firms
Lending services for your opportunity:
Commercial (office, industrial, retail)
Multi-family units
Residential subdivisions
Single-family lots
Why Park?
We've spent the last 100 years focusing on southeastern Wisconsin, so we know this region and its ups and downs. Through all of these changes, we've stayed true to our mission to be a steady lending partner and to simplify the process for you.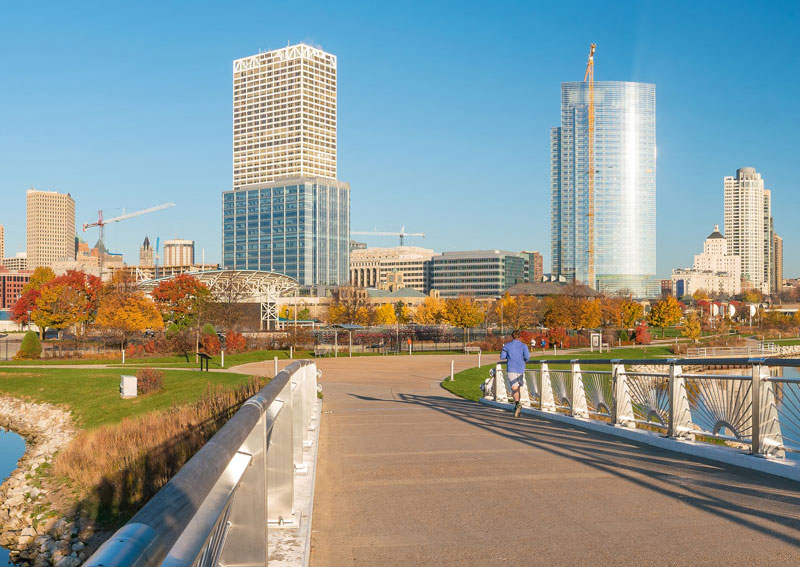 Beyond the numbers - We take multiple factors into consideration to determine a lending solution because reputation and potential matter too.
We deliver on our proposals - You get peace of mind that we'll follow through on the agreed-upon terms when we create a proposal.
Senior-level decision makers - From day one, you're connected to experts who understand what's important to you and are available on the job site or in your office to finish the job.
Expedient execution - Our in-house legal advisor and streamlined documents help minimize costs and lead times.
Fast and flexible - As a privately held, local bank, we have the authority to make decisions on an individual basis which allows us to work with a variety of projects requiring creative solutions to keep them moving forward.